Dear members and friends,

It's been over a month since the Maui wildfires raged over Lahaina, Kula, and their people on August 8. I was heartbroken to know that eleven members of the Lahaina Jodo Mission lost their houses in addition to the loss of Rev. Hara's house and temple buildings. I also recently met one of the relatives of our member who lost his house while he was traveling on the mainland. I was speechless and felt condolences to hear this loss from the 89-year-old man. Are your families or relatives in Maui okay? If not, please let us know. I would like to support not only Rev. Gensho Hara and the temple but also the relatives of our Jodo Mission members who were affected by the fires as we are "Ohana" of Jodo Mission.

No matter how small the donation may be, its value will be significant. I strongly feel rebuilding members' houses is as equally important as rebuilding the temple. Without members and ministers, the temple cannot fully serve its community. Therefore I'd like to continue to support Sensei, the temple, and its members in whatever I can do for them for now and for the future. I thank those who already sent relief funds or donations to the Lahaina Jodo Mission. I was also moved to see all the familiar names who contributed to GoFundMe. Thank you very much.

Since this devastation of Lahaina town, I've seen many articles and news videos of Rev. Gensho Hara. Though Sensei must have been very stressed and busy, he has done a great job of sharing the Buddha-Dharma with his sincere appreciation for the kindness and generosity he received. At our recent statewide Sunday Service after the Kyoku meeting, Rev. Hara delivered an inspiring Dharma talk and shared the touching stories of the Amida Buddha Statue and his family's cat called "snowflake" with us. Although this is such a challenging situation and hardship, I see this may be a great chance to share the Dharma because we don't need to go out to share the teachings but they come to listen to us.

To my surprise, I also received interviews with a major Japanese newspaper editor and saw an article on myself as I happened to be President of the Hawaii Buddhist Council. After experiencing the interview, I was intrigued by the editor's questions, "What would Honen Shonin teach if he had to face this harsh reality of the devastation?"

Until I encountered this question, I was thinking about how to support the temple materially including online fundraising but this question made me realize that my mission is to help people with Buddha's teachings and spread the teaching of Honen Shonin which is supposed to be the source of peace and happiness. As soon as I received this question, I immediately thought of the passage from the words of Master Honen. The title is "Tenjuu-kyoju(転重軽受)" which literally means "To convert heavy burden to accept lighter."
Honen Shonin said, "Illness is the result of unwholesome residual karma. As such, one cannot prevent illness through prayer to any Buddha or deity. If prayer could heal and prolong life, there would be no illness, there would be no death."

I think this statement by our founder is truly honest. National disaster is also like an illness that we cannot escape. Disasters are always happening somewhere in the world. We ministers always rely on the prayer as if prayer always works. But Honen Shonin clearly states this current situation whether good or bad was brought by the residual karma in the past. No matter how hard we pray, we cannot change this reality and cannot do anything. That's the reality. However, the only thing we can do to accept this current reality is with the teaching of "Tenjuu-Kyoju" or the teaching to make the heavy burden lighter.

Prayer cannot work as we wish to come true but because of the prayer, we can have peace of mind. Nenbutsu will lead us to be born in the Pure Land which is an extremely happy land after this world. With the faith and practice of Nenbutsu, we can make this heavy burden to accept lighter. Thanks to the Amida Buddha, the Nenbutsu can lessen the impact of the ailment through his great compassion.

Another good understanding of "Tenjuu-Kyoju" is to support Lanaina with many people. The super heavy burden stays heavy if one person tries to carry it by oneself. But even if the burden is heavy, by holding with more people, the burden can be lighter. In like manner, we can overcome this hardship by sharing sadness with many people.

Once again, I thank you very much from the bottom of my heart for your kindness and generosity. Let us work together to ease our Jodo Mission Ohana and friends' heavy burden through this wonderful teaching of "Tenjuu-Kyoju.
"Namu Amida Butsu with Gassho,
Bishop Kosen Ishikawa
September 21, 2022

Sympathy Message & Statement on the Wildfire on Maui
We are truly saddened and shocked to learn about the recent wildfire that devastated Lahaina, one of the most beautiful historic towns in Hawaii. With much pain and sympathy, we must report that our Lahaina temple buildings were all burnt to the ground while we are relieved to know our resident minister, Reverend Gensho Hara, and the family are safe after evacuation several times during the night.

I wish to express our sincerest condolences to those who lost their lives, residents of Lahaina, and all those affected by the devastating wildfire on Maui. The loss of precious lives and properties is truly heartbreaking and our prayers are with the community as they rebuild and heal from this tragedy. Please know that we are not alone. Our ancestors must have experienced this devastation many times in the past and every time they got to be strong and rebuild what they lost.

According to the Buddhist teachings, life is marked by change with the impermanence of all things, and it is our understanding that true solace can be found in supporting one another during these challenging moments. May we all find strength in the interconnectedness of all beings as we move forward on the path of healing and recovery.

We have now two Go Fund Me fundraisers for both rebuilding Lahaina Jodo Mission and supporting Rev. Gensho Hara. Your kind support will be greatly appreciated.

Namu Amida Butsu.

Gassho,
Bishop Kosen Ishikawa
The Hawai'i Book & Music Festival Presents
a Feminist's Novel About the First Women to Join the Buddha's Community
Inspired by the Therigatha (the collection of 73 poems by some of the first Buddhist women --perhaps the oldest collection of women's voices we have in the world), Victoria Sasson follows Vimala, Patachara, Bhadda Kundalakesa, and many others as they walk through the forest to request full access to Buddha's community. The Buddha's response to this request is famously complicated; he eventually accepts women into the Order, but specific and controversial conditions are attached. Sasson invites us to think about who these first Buddhist women might have been, what they might have hoped to achieve, and what these conditions might have meant to them thereafter. Sasson imagines a world that continues to inspire and complicate Buddhist narrative to this day.
Vanessa R. Sasson, author of Yasodhara: A Novel About the Buddha's Wife, is a professor of Religious Studies at Marianopolis College in Montreal, Canada; she is also a Research Fellow at the University of the Free State, Bloemfontein, South Africa.

Get your Free Tickets at Eventbrite5:30 pm, Sunday, October 8thUH Manoa / The William S. Richardson School of Law / CR2Free Admission--Limited to 120Quarry Parking is FREE.
REGISTER now at Eventbrite
A bold blend of elements that are often kept apart: scholarship on Buddhist narrative traditions, familiarity with the concerns of contemporary female monastic communities, a sharp feminist sensibility, and vivid storytelling. While she does not shrink from asking some hard questions about gender inequity in Buddhism, Sasson's narrative brims with tenderness for her characters and delight in a tradition and a history that she clearly cherishes and respects. Sasson brings to life scenes and characters and conversations with humor and humanity.
—Amy Langenberg, Associate Professor of Religious Studies, Eckerd College
——————
Vanessa Sasson has once again gifted us with a tale that brings early Buddhist women to life. Animating her well-researched evidence with an evocative imagination and vivid prose, she helps us feel their suffering, understand their diverse motivations, respect their wise insights, and be inspired by their resilient strength.
—Paula K. R. Arai, Ph.D., author of Women Living Zen
——————
The Gathering for the first time portrays the lives of the early Buddhist women in such a way that they come alive. It is a novel, first of its kind, to break through the barrier of male voices, and it is told vividly in such a moving and engaging way.
—Bhikkhuni Dhammananda (Chatsumarn Kabilisingh)
Content from Youtube can't be displayed due to your current cookie settings. To show this content, please click "Consent & Show" to confirm that necessary data will be transferred to Youtube to enable this service. Further information can be found in our Privacy Policy. Changed your mind? You can revoke your consent at any time via your cookie settings.
Consent & Show
The 12th Kyoto 24 Hour
Nenbutsu Chanting Relay
Fri. September 29 @5:30pm - Sat. September 30 @6:00 pm
(H.S.T.)


When: From Saturday, September 30 @12:30pm to
Sunday, October 1, 2023 @1:00pm (Japan Time)
Saturday, September 30 @1:00am
– Sunday, October 1@1:00am (Brazil)
Saturday, September 30@6:00am
-Sunday, October 1 @6:00am (Paris)
Saturday, September 30@2:00pm
– Sunday, October 1@2:00pm (Australia)
Dharma Light Relay Service
In commemoration of the 850th Anniversary of the Founding of Jodo Shu
As you may know, Jodo Shu will celebrate the 850th Anniversary of its founding in 2024. As part of this commemoration, we invite you to participate in the Dharma Light Relay Ceremony of Nenbutsu at Jodo Mission of Hawaii on Saturday, May 20, 2023 at 11:00 am at Jodo Mission of Hawaii.

This Dharma Light Relay starts at Seiryuji Temple where Honen Shonin encountered the verse, "All will be saved by calling Amida Buddha's sacred name, Namu Amida Butsu" in the commentary on the Visualization Sutra by the Chinese Pure Land Master Shandao. Honen Shonin realized that Nenbutsu was the ultimate way for universal salvation. Then he descended to the city and stayed at Yoshimizu (currently Chionin temple) where he dedicated himself to the spread of Nenbutsu teachings. Thus Nenbutsu spread gradually and was transmitted from person to person from generation to generation. We call this transmission of Nenbutsu as transmission of "Dharma Light."

In recognition of Honen Shonin's footstep of the initial transmission of "Dharma Light" from Seiryuji Temple, young ministers will carry Light with a candle on foot from Seiryuji temple to Chionin where various representatives will get together to receive and pass this light to many more temples and members. Bishop Ishikawa is attending this service in order to pass out this Dharma Light to Jodo Mission temples in Hawaii. Ministers from neighbor islands will gather for this ceremony at Jodo Mission to receive and pass out the light to its members. All are invited and we will present candle light with Dharma light of Nenbutsu to each participant. Light refreshments will be served after the service. Also special Koto Concert will be held after the refreshments at 1:00 pm.

In relation to this Dharma Relay, we'd like to encourage as many people as possible to establish a Karmic Connection with Amida Buddha by participating in the Reiwa-Edition Registry of Nenbutsu Devotees.

On the one-year memorial service for Honen Shonin, his foremost disciple Genchi Shonin expressed his devotion to his maser by having a standing statue of Amida Buddha carved in his memory. Inside the image was discovered sheets of paper in which as many as 46,000 names of devotees were written, who were karmically connected to the statue. This registry attests that many people who wished to be born in the Pure Land of the Western Paradise, created a strong bond with Honen Shonin's teachings and recited Nenbutsu with deep appreciation. Now almost 850 years after Honen Shonin founded the Pure Land Sect called "Jodo Shu", let us also recite the Nenbutsu and write down Namu Amida Butsu for the Reiwa-Edition Registry. Your Nenbutsu offerings will be compiled in the registry and dedicated in front of the Statue of Amida Buddha created by Genchi Shonin. Registry paper will be available at the service. We hope you will take this opportunity to make a strong karmic connection with the Nenbutsu.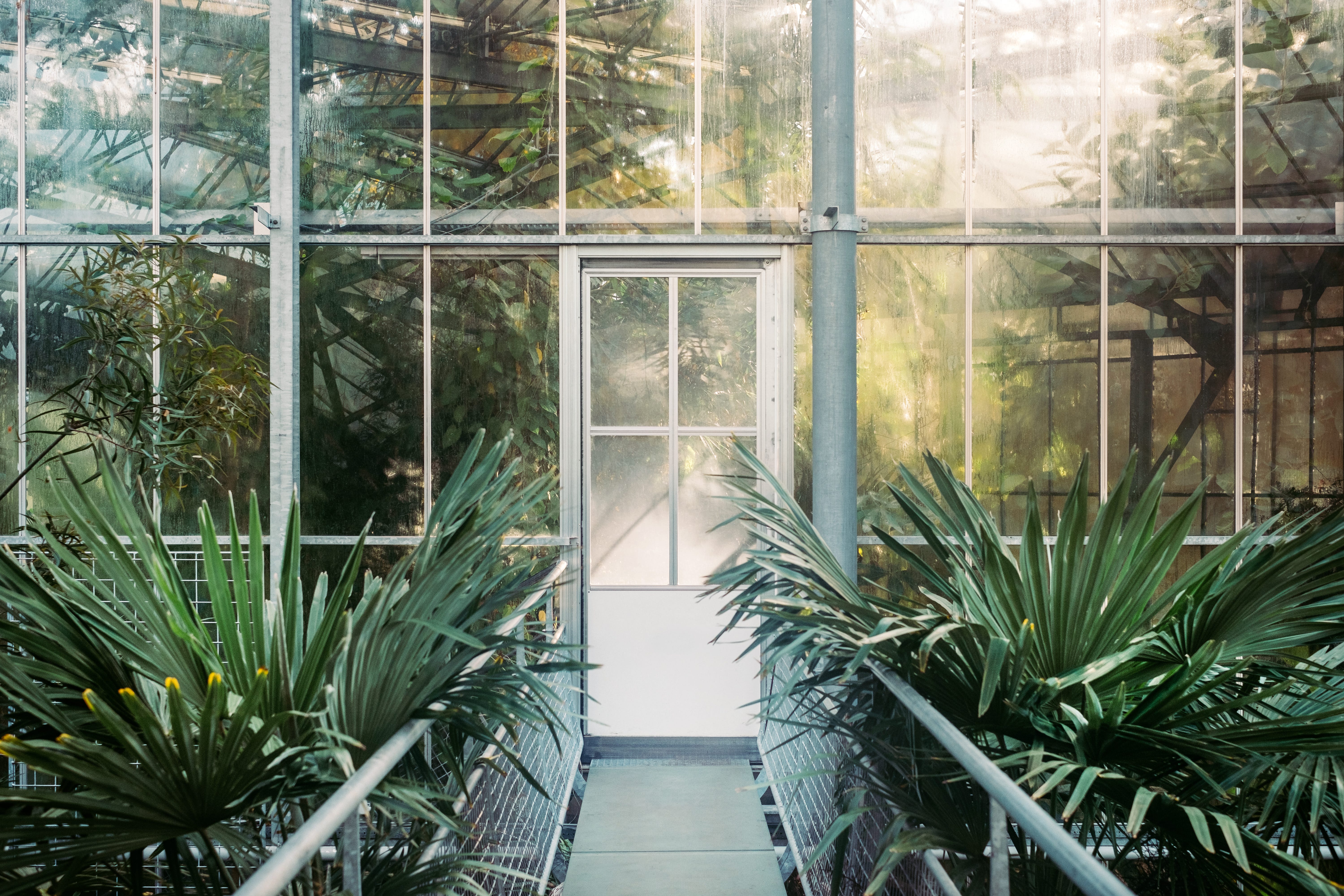 A collection of Buddhist Sermons by Jodo Shu Priests around the world.
Jodo Mission of Hawaii
LIVE Jodo Buddhist Sunday Service @10:00am
(In-person & YouTube LIVE)
Content from Youtube can't be displayed due to your current cookie settings. To show this content, please click "Consent & Show" to confirm that necessary data will be transferred to Youtube to enable this service. Further information can be found in our Privacy Policy. Changed your mind? You can revoke your consent at any time via your cookie settings.
Consent & Show
LIVE streaming Sunday Service at 10:00 am (HST)!
Please check Bishop's YouTube Channel.
Jodo Mission Major Events for 2023
January 22 (Sun.) Gyoki / Memorial Service for Honen Shonin
January 29 (Sun.) Sunday Service & General Membership Meeting
February 12 (Sun.) Nirvana Day Service
March 5 (Sun.) Fujinkai General Membership Meeting
March 19 (Sun.) Higan Service
April 2 (Sun.) HBC Buddha Day Service
April 15- May 15 Koinobori Celebration
May 14 (Sun. ) Mother's Day service
May 28 ( Sun.) Memorial Day Service
June 18 (Sun.) Father's Day Service
July 9 (Sun.) O-Toba Set Up and General Cleaning
July 14-16 O-Bon Services
August 13 (Sun.) Yagura Set Up
August 19 (Sat.) Bon Dance
September 10 (Sun.) Higan Service
October 15 (Sat.) Bazaar Preparation Day
October 22 (Sun.) Bazaar
November 12 (Sun.) O-juya Service
December 3 (Sun.) HBC Bodhi Day
December 10 (Sun.) General Clean-up
December 17 (Sun.) Mochi Sale
December 31 (Sun.) New Year's Eve Service
LIVE Bodhi Day Service via YouTube
Content from Youtube can't be displayed due to your current cookie settings. To show this content, please click "Consent & Show" to confirm that necessary data will be transferred to Youtube to enable this service. Further information can be found in our Privacy Policy. Changed your mind? You can revoke your consent at any time via your cookie settings.
Consent & Show
Sunday, December 8, 2022 at 9:30 am (HST)
at Jodo Mission of Hawaii
Content from Youtube can't be displayed due to your current cookie settings. To show this content, please click "Consent & Show" to confirm that necessary data will be transferred to Youtube to enable this service. Further information can be found in our Privacy Policy. Changed your mind? You can revoke your consent at any time via your cookie settings.
Consent & Show
Hawaii Buddhist Council presents 2021 Virtual Bodhi Day Service
with One Minute Dharma Talk Challenge by 16 ministers!
Aloha! Welcome to the Hawaii Council of Jodo Missions' website. HCJM is the umbrella organization for the 13 Jodo Mission temples in the State of Hawai'i.
We belong to Jodo Shu (Pure Land Buddhist Sect) which was founded by Honen Shonin (1133-1212) in Japan in 1175.
Please visit our temples and/or website for more information about our services and events throughout the year.
The purpose of HCJM is:
a) To propagate the teachings of Jodo Buddhism and the Buddhist religion;
b) To promote generally the welfare of the people of the community throughout the State of Hawaii;
c) To serve as the liaison body for the various Jodo Missions.
Please feel free to join in our temple services, activities and events.
Don't miss out—mark these dates in your calendar! All upcoming events, gatherings, and important dates have been listed here. Remember to bookmark this page to keep up to date with what's going on.
Our Project
We're always working on something. Most of the time, we're focused on providing better service for our members and friends. But every so often we get the chance to experiment with new concepts and ideas.
Otsutome Book
PDF version of Otsutome Book - Daily Devotion Book is now available to download. If you wish to purchase this hard copy, please contact [email protected]
Hawaii Council of Jodo Missions
c/o Jodo Mission of Hawaii Phone: (808)949-3995
Content from Google Maps can't be displayed due to your current cookie settings. To show this content, please click "Consent & Show" to confirm that necessary data will be transferred to Google Maps to enable this service. Further information can be found in our Privacy Policy. Changed your mind? You can revoke your consent at any time via your cookie settings.
Consent & Show